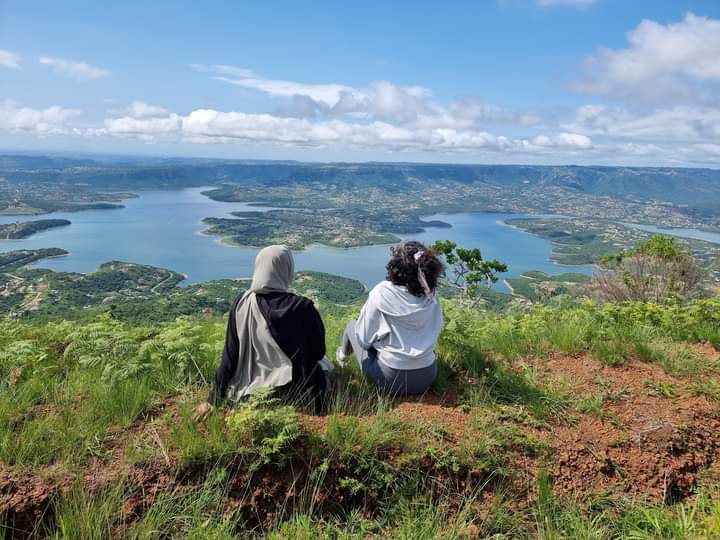 Read Time:
2 Minute, 33 Second
As South Africa celebrates Tourism Month in September, Durban's Green Corridors continues to offer 'on-your-doorstep' highly accessible excursions for the whole family, and has announced a brand new hiking experience in the heart of the exquisite rural Maphepetheni area.
The recently launched Amatata Adventures in Maphephetheni, the mountainous area north of Inanda Dam, founded by local qualified nature guide Mlungisi Mthembu, offers two beautiful options of hiking trails for nature lovers, birders and adventurers. Matata Adventure is also a perfect location for picnics and overnight camping with Green Corridors' Pop Up Camps.
The hike starts off at Amatata Adventures in Maphephetheni about 45 kilometres from Durban's CBD. Set on and around the escarpment of the majestic Inanda Mountain, the hike takes in spectacularly breathtaking views of the uMngeni Valley and Inanda Dam winding through luscious indigenous forests, valley bushveld and the rare sandstone sourveld grasslands of the area.
There are two distances on offer – a 7,5km or a 12,7km for the fitter and more resilient hikers. These hikes take adventurers through a richly biodiverse environment with abundant birdlife and indigenous scarp forest, and grasslands. These are fairly rigorous hikes that are not for beginners but accessible for people with average fitness, and have plenty of stops and rests to soak up the sheer beauty of the area, or listen to Mlu tell of local folklore, and customs.
Mlu lives and grew up in the area and is well-known to the local community. At the heart of his adventure offering is a sincere desire to care for this natural environment and preserve it for future generations, while demonstrating to both locals and visitors the positive impact rural tourism has on communities.
And, being a community-minded individual, Mlu has begun an important programme working through Green Corridors to 'adopt" a local school Maphephetha Secondary School which offers tourism as a matric subject. He visits the school, giving talks about the value of local tourism for the heartbeat of a community as well as the economic benefits it has not only for the guides but for people who provide other services such as catering, security, transport and accommodation.
"It has been incredibly rewarding beginning Amatata Adventures, and the impact it has already had in showing the community the benefits of inviting and welcoming tourists to the area," enthuses Mlu. "And it is a bonus to be able to go to a local school, and really show young people that this is a viable option as a career, to be able to put food on the table, and become small business entrepreneurs."
Spring is here and there are many options available for hikes, picnics, camping and adventures with the Amatata Adventures, and many locally-based community tourism sites which all offer unique outdoor experiences supported by Green Corridors.
To book for an Amatata Adventures hike and for other Green Corridors activities  contact +27 (31) 322 6026 or email frontdesk@greencorridors.africa
For more information on the various offerings visit the Green Corridors website: www.greencorridors.co.za.