Read Time:
1 Minute, 57 Second
The value of amphibians to the ecosystem is massive, playing a vital role as both predators and prey in the food chain. Despite this, many South African frog species are being threatened or have become extinct. On Saturday, 24 September, Crocworld Conservation Centre will welcome a specialist on amphibians from the Endangered Wildlife Trust to discuss 10 years of frog conservation.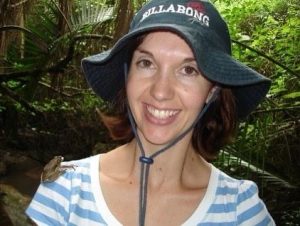 "Our second instalment of monthly conservation talks is set to be a impactful one as we welcome Dr Jeanne Tarrant, manager of the Endangered Wildlife Trust's (EWT) Threatened Amphibian Programme," said Crocworld's Reptile Curator, Wade Kilian. "She will be joining us to give invaluable insight into the plight of our country's amphibian residents and their conservation over the past decade."
Founded in 1973, the EWT is one of South Africa's most reputable conservation non-profit organisations. The EWT is dedicated to conserving threatened species and ecosystems in southern and East Africa for the benefit of all people. This is achieved by implementing target-driven research and conservation action programmes, implementing projects that address threats facing species, and supporting sustainable natural resource management.
The talk will also be accompanied by a delicious breakfast served by the team at The Fish Eagle Café based within Crocworld Conservation Centre. Aside from great breakfasts, the Fish Eagle Café is also running a Spring Schnitzel Special which includes a 200-gram chicken schnitzel topped with mushroom or cheese sauce served with chips or salad complemented with a can Liquifruit at R89.
Crocworld September Talk Details
Date: Saturday, 24 September at 9am
Venue: The Fish Eagle Café at Crocworld Conservation Centre
Cost: R80pp including breakfast
Bookings: 039 976 1103
For more on Crocworld and its events, visit www.crocworld.co.za, 'Crocworld Conservation Centre' on Facebook or call 039 976 1103. Contact Fish Eagle Café, call 083 658 7073 or email mvanzyl@cbl.co.za.
Crocworld Conservation Centre is a member of Species360, an international organisation which facilitates information collection from some 1 200 aquarium, zoo, university, research and governmental facilities worldwide across 99 countries on six continents. Species360 members curate the Zoological Information Management System (ZIMS), the world's most comprehensive database of knowledge on more than 22 000 species. Through its Species360 membership, Crocworld forms part of the global fight against extinction using optimal animal husbandry standards and practices.